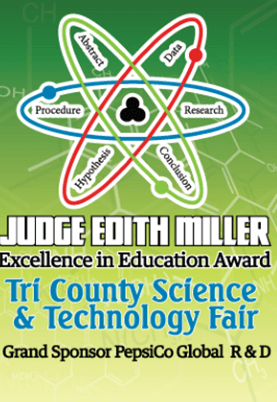 Who was Judge Edith Miller?
Edith Lorraine Meyer was born into poverty on December 3, 1929. Her
parents Earl & Florence Meyer were considered the working poor. She
lived with her sister Yvonne in a one bedroom apartment with a bathtub
in the kitchen. It was one of the few flats to have a toilet inside the
apartment.
She brought herself from a place of poverty to a place of
prominence by committing to school and education. Realizing the only
way out of the cycle of poverty was college; she walked to school with
cardboard in her shoes. This saved her the nickel bus fare so that she
could attend Hunter College. She went on to St John's Law School and
graduated as the only woman in her class. After passing the bar exam,
she decided to focus on having a family. With a law degree under her
belt she knew she would never be poor again.
Five years later she started a job at The New York City Legal Aid Society in Harlem where
she could assist people who were less fortunate. She quickly rose to
the head of the office. She went on and was appointed by Mayor
Lindsay to the Family Court of NY, where she became the
administrative judge in 1982. During her time in family court, she was
the presiding Judge on the famous Willie Bosket case which became instrumental in
helping to change NYS law. The ramifications of this case resulted in children under age 16
committing heinous crimes could be tried as adults. The moment that made her proudest
was becoming the FIRST woman to be appointed to the Appellate Term of the NYS
Supreme Court. Judge Miller is the first black woman judge to be appointed to the Appellate
Term of the NYS Supreme Court. Judge Edith Miller passed on to her
children, Brian and Janice the importance of education and because of
this, Janice Newman, her daughter, founder of The Putnam Children's
Discovery Center and the founder of the Tri County Science &
Technology Fair created a fund in her honor. The Discovery Center
annually hosts the Tri County Science & Technology Fair and in 2005
the over all middle school high scorer receives The Judge Edith
Miller Excellence in Education Award. Judge Miller is survived by
her two children and three grandchildren, Michael, Mark & Matthew
and great grandchild Jasmine and Jace.
Judge Edith Miller Excellence in Education
2021 Winner
Elena Adams
The Impact of Certain Activities On the Training of the Vestibular System to Reduce Dizziness
Albert Leonard Middle School